Join Now To Get:
Access to our step-by-step resume, references, cover letter and thank you letter builder
You receive a website that displays your resume, references and cover letter
A before/after ten-tips card (.pdf)
Access to our blog and news letter that offers free career advice and job tips
An interactive Resume CD that syncs up with your career portfolio (download files yourself to burn)
We also offer: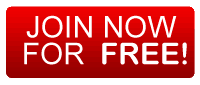 My school only had career service tools for conventional students, but i wanted to a portfolio of my pictures, short films, and more. Get Noticed First was the only place I found that could do that. And they make it so easy!

Segun Olagunju
Aspiring Film Maker
Washington, D.C.